Placing people at the centre of everything we do
At KG Invicta, people come before everything else. We believe that any business component, be it technology or strategy is only as effective as the people.
We attract top talents in the industry. We offer opportunities for self-growth and encourage our people to lead. With KGiS, go up on your career ladder with fulfillment and work-life balance.
LIFE AT KGiS
Our work culture is defined by professionalism and collaboration.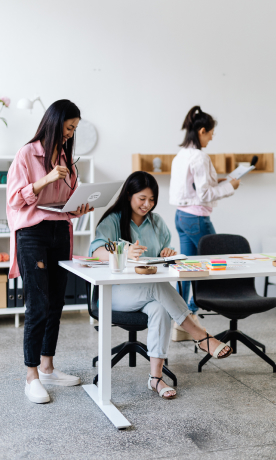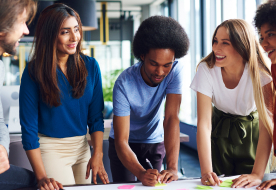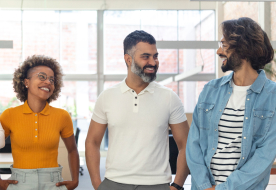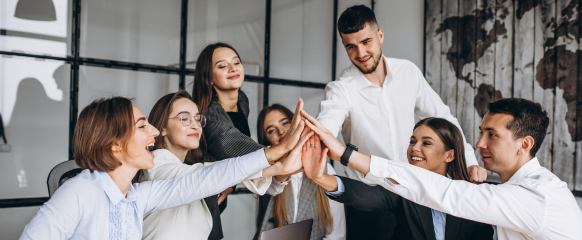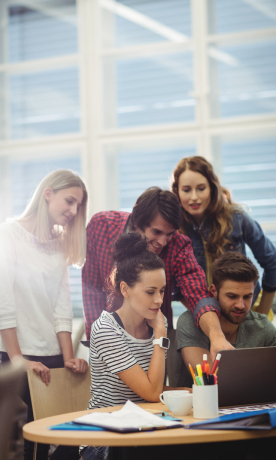 OUR VALUES

Diversity
With a global presence, KGiS possess a diverse team of people contributing to its excellence.

Diversity
Mutual Respect

Integrity
Responsibility
[A place that] recognized my potential and motivated me… on my career path.

KGIS is a good workspace in Coimbatore. This is where I started my career journey and a place where I have a lot of opportunities to develop my skills. The working environment is good because I have colleagues who are friendly, and supportive and the work that I do is not monotonous. Furthermore, my work is recognized and appreciated by my managers over the time I started working here, which helped me in recognizing my potential and motivated me in developing my career path.

KAILA GOVARDHINI K

Associate Quality Auditor

[a golden opportunity for] professional career development.

I was not looking for a job, but rather professional career development. KGIS paved a way for this golden opportunity. The company inspires me to do best things in a different way. I am happy to invest my time, knowledge, and experience in a company like KGIS that offers professional career development.

[A place to] grow both personally and professionally.

KGIS is one of the best places to work in Coimbatore. Has very good and supportive leadership. It is a very good place to start your career as a fresher. Has job security. It helps you grow both personally and professionally. I appreciate the staff welfare allowances provided by the company.

KOWSIKA SELVAN

SENIOR PROCESS ASSOCIATE - LEVEL 2

…wonderful working environment for women.

KGIS is the first company where I started my career. I have been working here for 5+ years. This is a wonderful environment for women. Not only the environment, the management and colleagues are very friendly. The company provides free transport facility and allowances to employees. I started my career as JPA and now I am a senior process Associate. I am happy to continue working in this reputed company.

DIVYA S

SENIOR PROCESS ASSOCIATE - LEVEL 1

There are wide varieties of options to up-skill at KGIS.

It's great to be a part of KGIS for the past 3+ years. Started my career here as a JPA and moved on to be an Assistant Test Engineer. There are wide varieties of options to up-skill at KGIS. You have greater visibility to show your skills and I am more than happy to be associated with KGIS.

KAARTHIK MURUGESAN

Assistant Test Engineer

We are groomed to learn end-to-end process and it is one of the advantages for career growth.

The work environment is good and colleagues are very helpful. A secured place to work, especially for women. We are groomed to learn end-to-end process and it is one of the advantages for career growth. I recommend candidates seeking Jobs in IT prefer KGIS. I am blessed to be a KGIS employee and am happy for the same. The facility department maintains a clean environment and it is a 24/7 working company.

VADIVEL A

Software Engineer
Can't find a vacancy that suits your skills? You can send your resume to career@kgis.co